Description
These are a set of 6 Ford Racing 47lbs/hr fuel injectors ideal for modified engines.  These performance fuel injectors may just be the cure for your fuel starvation problem. Designed for race applications, they work best when used with re-calibrated Hi-Flow mass air sensors or with the Moddbox MAF Adapter. Not recommended for stock engines.
These injectors DO NOT require risers, plug adapters, or any other modification.  These are a direct fit to the 4.0L V6 SOHC Cologne engine and are ideal for high boost configurations of the Moddbox supercharger kit.
Features
All injector flow rates are quoted at a pressure across the injector of 39.15 psi.
Compatibility Notes
These injectors will fit all 4.0L SOHC engines.  FOR PRE-2005 MODELS, ADAPTER PLUGS MAY BE REQUIRED.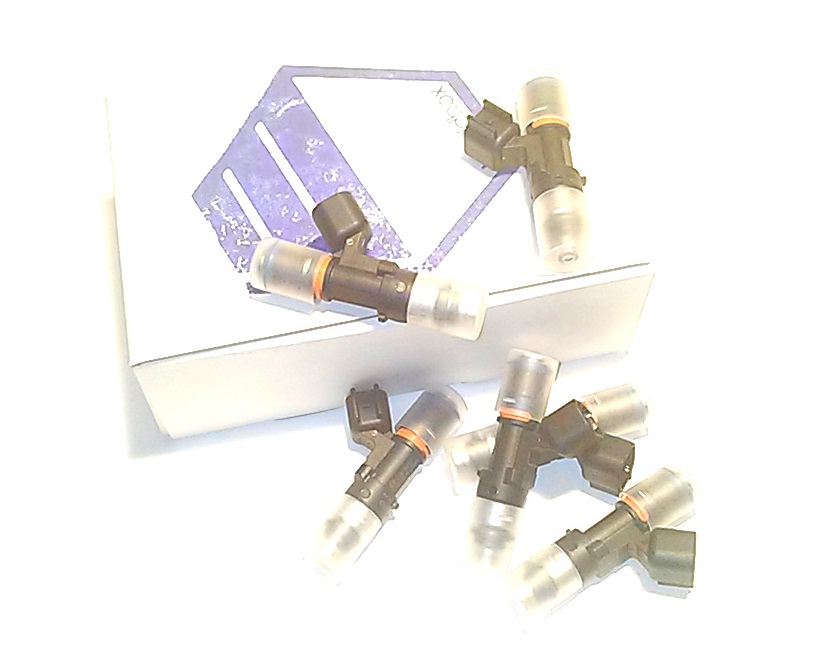 Prices are in USD.  This product ships from Canada.  Canadian customers will be charged taxes based on their local provincial or territorial tax rate.  US customers are not charged tax, but duty and brokerage fees may apply.